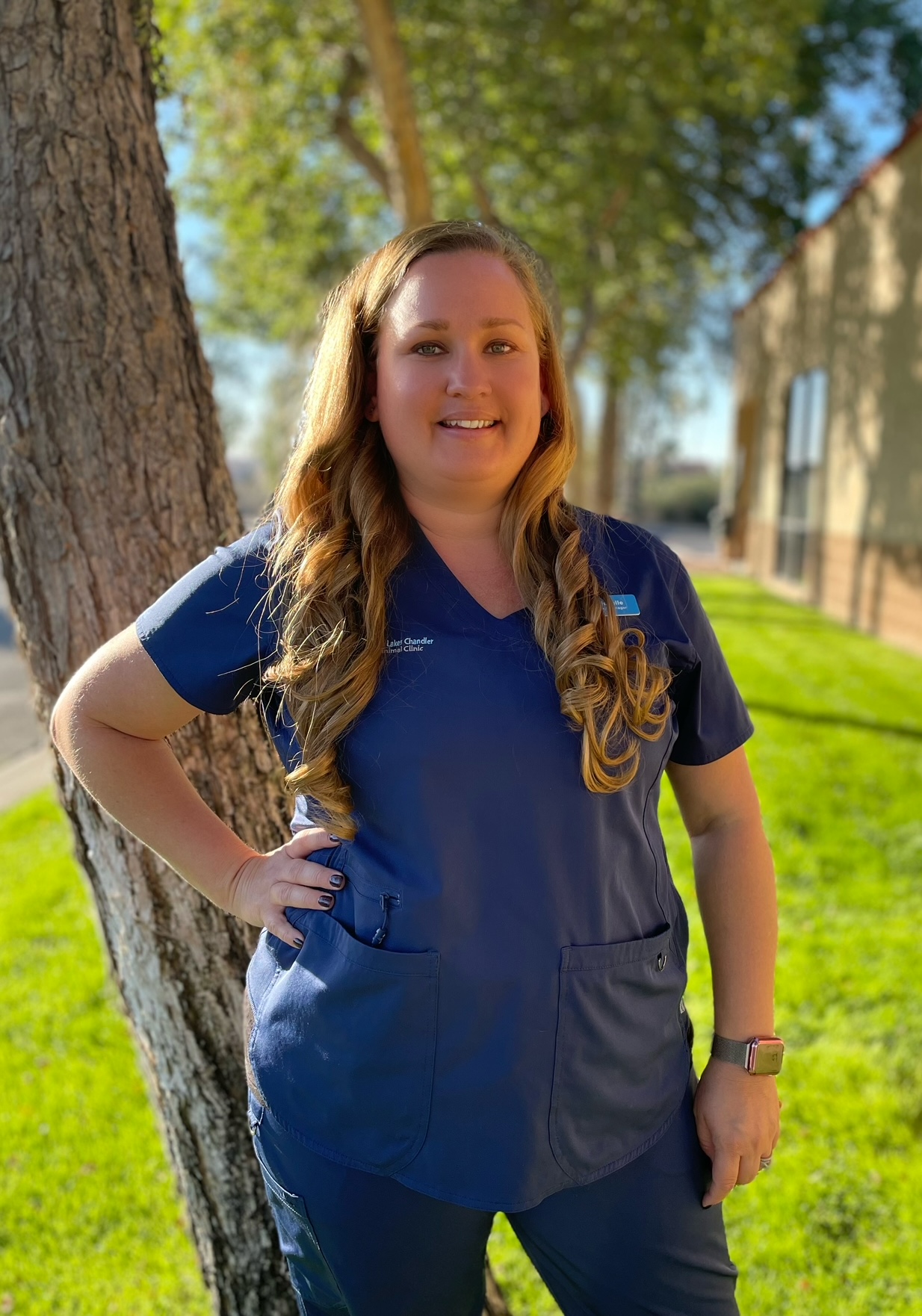 Michelle, Office Manager
Michelle was born and raised in Arizona. She always knew from the time she was a child she would be in the veterinary field. She grew up with horses, dogs, chickens, and goats, and even participated in 4H as a child showing Pygmy goats. Right out of high school she attended Pima Medical Institute to study to become a veterinary technician. Michelle has been a technician since 2005, started in management in 2008, and really embraced her passion in veterinary practice management.
Michelle is currently pursuing her CVPM certification (Certified Veterinary Practice Manager), to continue to expand her knowledge. She has known Dr. Greenway since 2009, and was thrilled to join the team at Sun Lakes Chandler Animal Clinic as the Office Manager in April 2018. Since then, Michelle and Dr. Greenway have worked together to make it their mission to provide the best quality of service to the patients and clients at SLCAC. Michelle lives with her husband Ryan and their three children Hunter, Hailey, and Hayden. They recently got a new golden retriever puppy named Finnegan (they call him Finn for short). In their free time, they enjoy riding quads, camping, and going to the lake.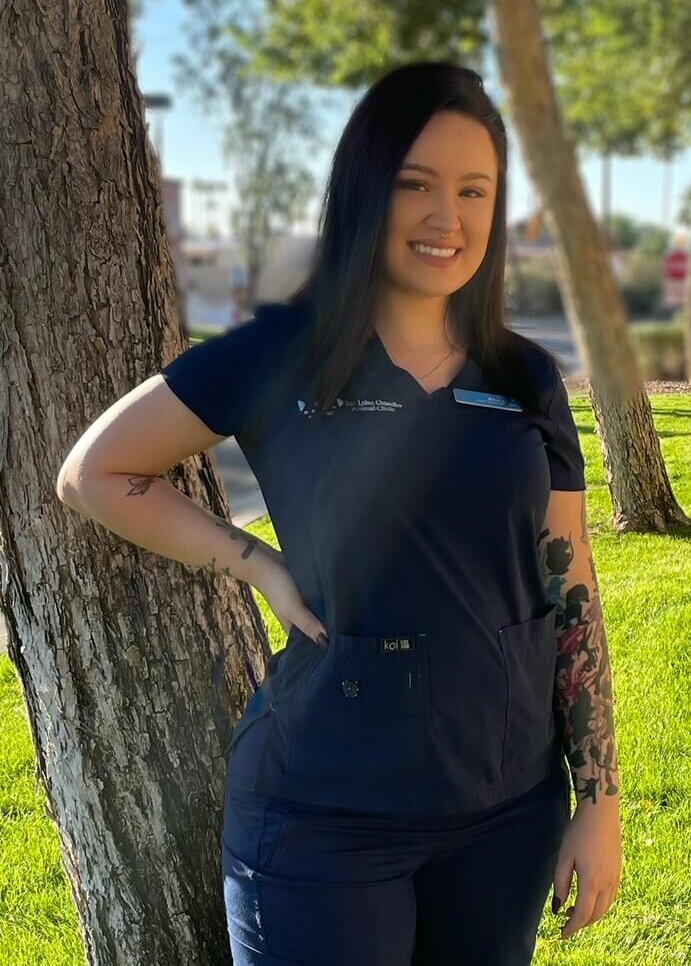 Alura, Lead Technician
Alura was born in California and moved to Arizona as a child and she loves the heat! She always knew she wanted to work with animals and graduated with her certificate in Veterinary Assisting from Carrington College in 2014. In junior high, she volunteered at animal shelters and after high school volunteered at zoos and exotic animal rescues here in Arizona. She has worked as a technician since 2014, and joined the SLCAC team as our technician lead in 2020.
She lives with her boyfriend and their 13 pets- 1 dog, 3 rats, 2 cats, 1 snake and 6 tarantulas! Alura is always looking to learn new things and improve the quality of patient care. She is passionate in facilitating a calm, fear free environment for anxious pets and is striving to keep up to date with the newest techniques and educational resources in order to make your pets visit as low stress and positive as possible. Alura takes pride in educating clients about the importance of preventative care and what you can do at home to keep your pet healthy and happy. In her free time, she enjoys crocheting, hiking, reading, spending time with family, watching hockey games and eating snacks.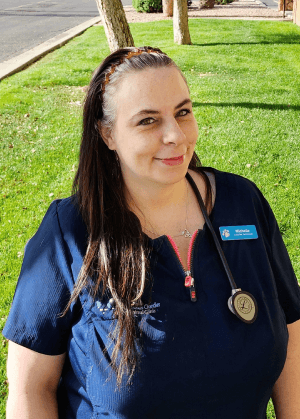 Michelle, Technician Lead
Michelle started her career as a veterinary technician in 2000 and moved to Arizona in 2006 to be closer to family. Since she was young, she has wanted to work in the veterinary field—helping animals is truly a lifelong passion for Michelle! She joined the team at SLCAC in March of 2022, and is currently in school to obtain her CVT (certified veterinary technician) degree and license.
Michelle has two dogs, a cat, a snake, and two (human) sons. In her free time, she enjoys spending time with her pets and learning to paint.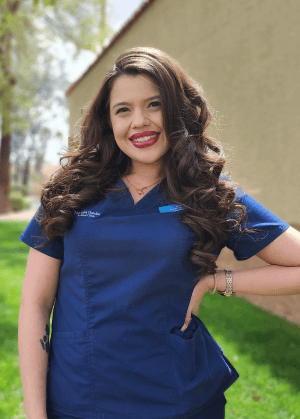 Kristi, Lead Surgery Technician
An Arizona native, Kristi has wanted to work with animals since she was in kindergarten. She graduated from Carrington College in 2016 and worked as an animal cruelty investigator with MCSO in 2017. She moved to Chandler in 2019, and joined the SLCAC team in 2021. Kristi has had an interest in veterinary surgery from the get-go and has worked with a wide range of animals including livestock, wildlife, reptiles, and exotics. She enjoys providing top notch care for patients undergoing anesthesia—which always includes a copious amount of snuggles and love when they're waking up post-op. Kristi takes a great deal of pride in being our lead surgery technician and ensuring that each patient gets the care and attention they need.
Kristi currently lives with her boyfriend Jesse, two dogs, Mia and Grizzly, and one cat named Dodger. In Kristi's free time she enjoys traveling with Jesse, taking their dogs out, visiting family, and just having a good time overall.